---
| | |
| --- | --- |
| Material: | Iron |
| Color: | Gold |
| Length: | 6.5 Inch |
| Width: | 6.5 Inch |
| Height: | 9.5 Inch |
Key Features:
Both contemporary modern style and classic elegance come together with this artistic glass Pyramid.

This terrarium is perfect for drought tolerant plants like cacti, air-plants and succulents to moss and fern this is a necessity for greenery lovers.

Dimensions: (L * B * H) (6.5 * 6.5 * 9.5) | Weight: 640 Gram

Designed with a faceted gap, this creates a unique visual and a great air plant terrarium environment for plants to thrive and candles to flicker. The options are as endless as your imagination.

The terrariums are made of ultra clear sodium calcium glass, (Plants and decoration are not included).
Description:
Terrarium for Plants: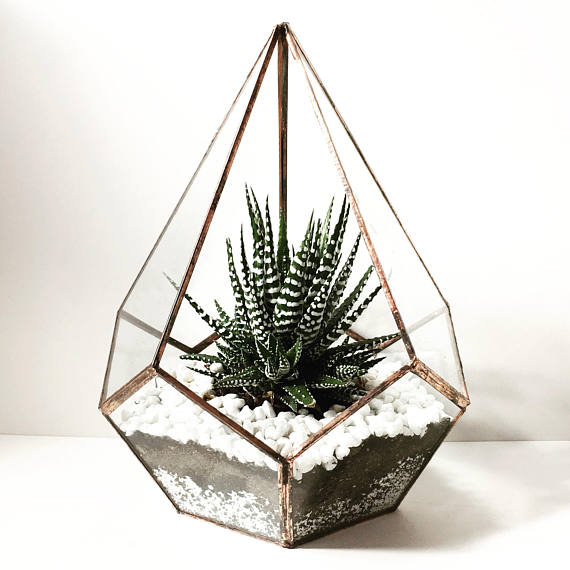 Bring the outdoors in. That serenity and calmness of your garden, the picturesque look of plants and shrubbery will enliven your living space.
Designed for air plants, succulents and cacti which need no watering. It is also ideal for plants with limited watering necessity like moss and fern.
Tip: In order to keep your pants fresh and minimize over-watering, use a spray bottle to give a light spray of water every day.
Terrarium for Candle: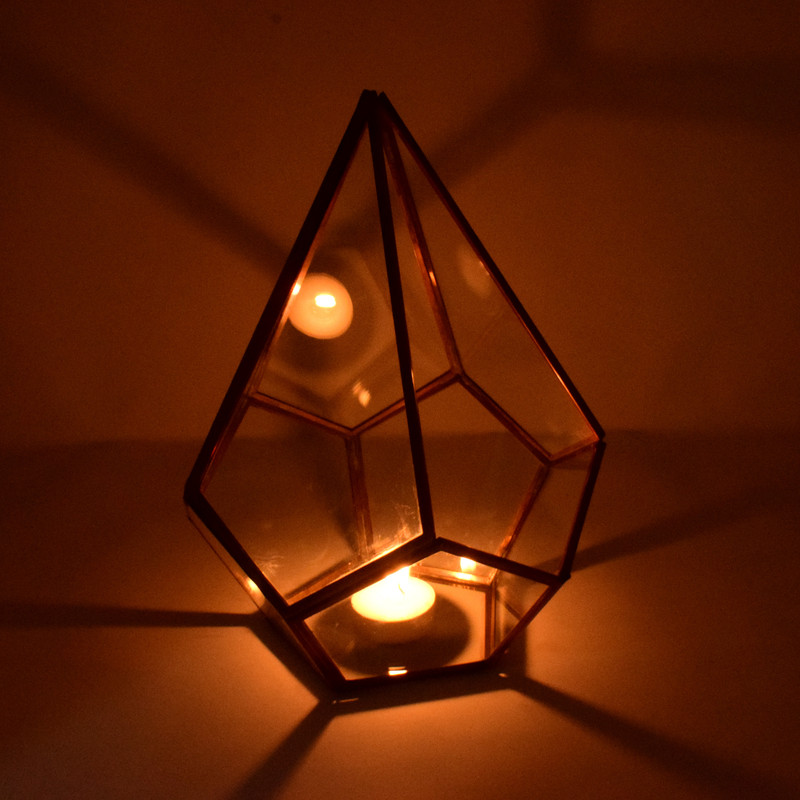 Ambiance. Everyone wants to create that warm and calm feeling in their home. A Terrarium is a great place to put those relaxing candles or conventional tea-lights. With a sophisticated shape and clear glass your candles will shine bright.
Tip: Keep the candle in the center of the Terrarium to achieve optimal beauty,
use a spray bottle to give a light spray of water every day.