---
Product Use:
Store Your Precious Jewelry Like Rings, Bangles, pendants, etc.
Store Your Vintage Coin Collection In Royal Style.
Can Be Used As Decorative Showpiece On Tabletop/ Side-tables.
Gift it to Your Loved Once On Special Occasions.



Specifications

:
Material:
 MDF Wood.

Length:

 
4 inch.

Width:

 
4 inch.

Height:

 
2 inch.
How It's Made:
Premium quality MDF wood is used to make this jewelry box.
Crafted by the hands of skilled artisans holding great experience.
Some imperfection may occur because it is hand-crafted.
Key Points:
It has a unique design on the top of this beautiful box.
Helps you to keep your precious jewelry safely and in a classy way.
Get this adorable piece for yourself or for your mother, sister, wife, grandmother, etc.
This beautifully crafted jewelry box is ideal for every woman out their.
Key Features:
This handcrafted wooden box is ideal for your dressing table. Put your precious jewelry in this stylish Wooden jewelry box in royalty. Perfect to store earrings, watches, rings, pendants, coin collection, etc.
Grace your home with this unique decorative wooden box which is a result of excellent craftsmanship. Perfect for your side table as a decorative showpiece or as a gift for your loved once.
It's attractive and eye-catching finish makes these highly preferred by the ladies. Coming with beautiful and exclusive design, these jewel keeping boxes also add elegance and charm to surrounding decor in your home.
HASHCART Satisfaction - We love to serve our customers with beautiful home decor products crafted by dedication and hard-work of skilled artisans holding great experience, our products will give you a smile every-time you'll see them. Hashcart wants to make their every customer happy. Our products are made in best quality material, every piece is crafted by love. All our products are packaged after manual inspection.
Why Us?
All our products are made in India and Crafted by skilled artisans.
Products sold by us are new, genuine with warranty.
We are govt. certified maker and exporter of Wooden products.
We buy raw wood from certified suppliers to manufacture our product.
We sell original wood items that comply with govt. processes
MDF Wooden Jewelry Box :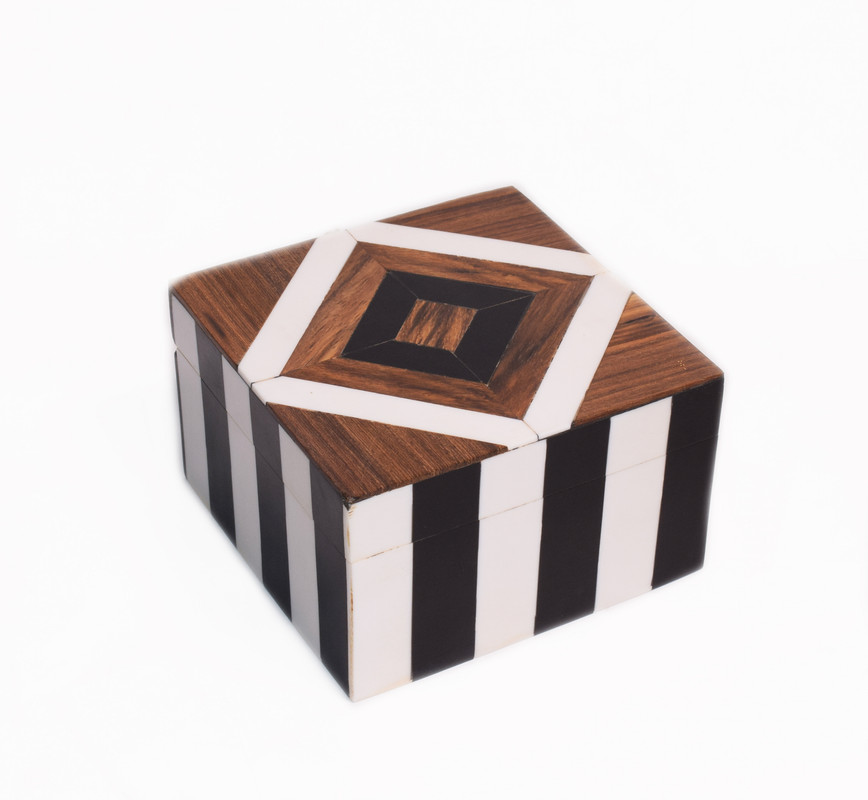 Jewelry boxes are thoughtful gifts for women and girls, as they can be treasured for years to come and displayed in a special place where they can be seen daily. If you're looking for a jewelry box to give as a gift to someone special but still want to make sure that lovely lady or girl gets a gift, our Indian Wood Box is a perfect choice.
Our jewelry box for girls and women is a design you won't find in stores or anywhere else. Each box is handcrafted out of MDF wood, an Indian hardwood renowned for its durability and handsome natural grain. Wood Box is made with traditional techniques that have been passed down through generations of artisans from Moradabad, India. The skills of these woodworkers are world renowned and make this box truly beautiful and capable of standing the test of time.